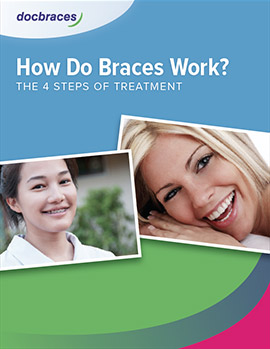 Ever wondered how braces will work to give you a healthy, beautiful smile? When you download the FREE Guide: How Do Braces Work? The 4 Steps of Treatment, you'll learn:
What to expect during your first visit to the orthodontist
Which treatment options are available based on your unique case
How braces work to move your teeth into place and correct your jaw
What to expect once your braces are off
And more!
---
Download the FREE Guide: How Do Braces Work? The 4 Steps of Treatment